About Us
Duggan's Boundary Irish Pub (formerly known as Devaney's Irish Pub) opened May 2008 in the former Frog & Nightgown Pub. Located in the charming Bonnie Doon neighborhood, across from the Faculte Ste. Jean campus, Duggan's Boundary has become the gathering place for the local residents, both young and old alike. Once you enter this delightful spot, you will feel as though you're truly in Ireland, with its beautiful wood tables and chairs, comfy booths and outstanding Irish fare.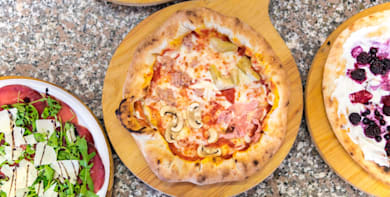 Contact Us
Find Us
9013 88 Avenue Northwest, Edmonton, AB, Canada, Edmonton, T6C 1L9
Opening Hours
Monday
11:00 AM - 9:00 PM
Tuesday
11:00 AM - 9:00 PM
Wednesday
11:00 AM - 9:00 PM
Thursday
11:00 AM - 9:00 PM
Sunday
11:00 AM - 9:00 PM
Please note, delivery times may vary.
We deliver to
T5A, T5B, T5C, T5E, T5G, T5H, T5J, T5K, T5L, T5M, T5N, T5P, T5R, T5W, T5Y, T6A, T6B, T6C, T6E, T6G, T6H, T6J, T6K, T6L, T6P, T6R, T6T, T8A, T8B, T8H